Description
2012 Fender Stratocaster, Roland, G5-VG Mex 3 Tone Sunburst
In Fender Gig Bag with Book
Want to trade? layby? swap? or make an offer?
Please talk with us 02 6696 3530
Tony Elder / Steve Jackson
Black Dot Music
Est 1985
Just arrived in store plays and sounds great!
The Fender G-5 VG Stratocaster has the classic simplicity of a Fender Stratocaster combined with Roland's advanced modelling technology.
Contributed by Mark Smith for the Roland Australia Blog
The Fender Stratocaster is often touted as the best selling guitar of all time. The classic shape and the distinctive tone have secured a unique place in music history. Interestingly enough, Leo Fender himself never learnt how to play guitar, yet there can be no doubt about the impact his guitars have had on rock, pop, blues and country music.
Since 1954, the "Strat" has gone through a variety of changes, models, production runs and updates – but the basic concept has always remained the same, the comfortable-yet-stylish body shape and an instantly recognisable tone.
However, over the last 60 years different music genres have evolved, and it would be fair to say that no one single guitar can cover it all. Fender recognised this back in 1997 and came up with the world's first hybrid 'electronic' guitar – the VG Stratocaster (also known as the V-Guitar). It had the classic simplicity of a Fender Stratocaster, combined with Roland's advanced modelling technology.
The latest version of the V-Guitar is Fender's G-5 VG Stratocaster, a unique instrument put together by Fender in their Mexican factory. It looks, feels and plays like a genuine Fender Standard Stratocaster – because it is. However, it also has some incredible technology on-board – making it the world's most versatile guitar ever. There are 120 different modelling combinations on-board including Stratocaster, Telecaster, a variety of acoustic instruments and different tuning options – all instantly accessible.
The Fender G-5 VG Stratocaster comes in two versions – black with maple neck and 3-tone sunburst with a rosewood fingerboard.
The 120 different combinations are accessed via the Tuning Knob, Mode Knob and Selector Switch as follows;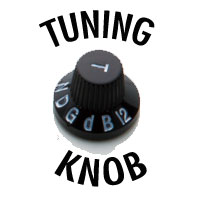 The tuning knob gives you instant to the following different tunings
► N: Normal tuning
► D: Drop D
► G: Open G
► d: D Modal (DADGAD)
► B: Baritone
► 12: 12 String guitar
The mode knob works in conjunction with the 5-way pickup selector as follows

► N: Normal (non-modelling mode).
Selecting this means the Fender G-5A acts, feels and plays like a normal Stratocaster
► S: Modelled Stratocaster
Why would you want to model a Stratocaster if you already have one? Firstly, the modelled Strat eliminates hum, which is really handy for live gigs. Furthermore, you can use the modelled guitar in conjunction with alternate tunings, so you can have a baritone Strat or a 12-string Strat or instantly have it tuned to drop-D.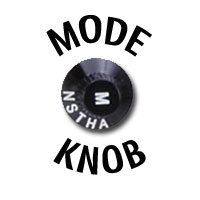 ► T: Modelled Telecaster
Obviously this models a Telecaster tone, and the inside 3 positions on the 5-way selector switch work exactly the same as they would on a normal Telecaster. However, the outside two positions give you a totally new pickup type – a full bodied 'wide range' single coil.
► H: Modelled Humbucking Pickups
This mode emulates a Les Paul, where the inside 3 positions on the 5-way selector switch work the same as on a Gibson Les Paul – the lead pickup, combination and rhythm pickup.
However, the outside two positions have two completely new modelled pickup sounds, a 'Bright' Humbucker. Traditional humbucking pickups have a big fat sound, but the trade off is that they lose some of the top end, the 'Bright' pickup settings on the Fender G-5 puts that top end back in, for a totally new pickup sound.
► A: Modelled Acoustic guitar
Selecting the A (Acoustic) model gives you 5 different options and in all of these settings, the tone knob dials in reverb.
Jazz Guitar
Sitar
Nylon String
Steel String Acoustic #1
Steel String Acoustic #2 (Dobro / Resonator)
In this video, Steve Stevens takes you through some of the tonal variations of the Fender G-5 VG Stratocaster.