Description
1964 Fender Custom Shop Limited Edition '64 Stratocaster Journeyman Relic 2022 – Faded Aged Fiesta Red
Want to trade? layby? swap? or make an offer?
Please talk with us 02 6696 3530
Tony Elder / Steve Jackson
Black Dot Music
Est 1985
Hold Riley
Out of a large collection of Gibson and Fender guitar. In virtually unplayed condition. Lovely light Fiesta finish that looks very much like a lot of Original '60's factory finished Fiesta L and Pre L Strat i have owned.
From Sweetwater…
A Faithful Fender Throwback to 1964
This article wasWritten By
Sweetwater Product Research Team
Fresh from the acclaimed Fender Custom Shop, the Limited-edition '64 Stratocaster Journeyman Relic re-creates one of Fender's most popular and collectible models of the 1960s. The Stratocaster was gaining ground as the centerpiece of Fender's lineup and an iconic guitar that even non-musicians would immediately recognize. This guitar captures the '64 Strat down to the last detail with its 2-piece alder body, "C" profile neck, vintage hardware, and round-lam rosewood fingerboard that improved upon old-school "slab" fingerboards. Powering the Limited-edition '64 Stratocaster Journeyman Relic's tone are three hand-wound Texas Special Strat pickups, a Sweetwater favorite over-wound for hot output with great mid-range snarl, crystal-clear highs, and focused bass. This particularly Strat features Fender's Closet Classic Relic nitrocellulose finish. The Classic Closet finish gives this limited edition a well-preserved feel with small signs of natural age as if it were recently discovered in a closet, untouched since 1964.
Painstaking vintage accuracy
With genuine 1960s Fender instruments fetching exorbitant prices nowadays, they're out of most players' price range. Thankfully, Fender Custom Shop re-creations such as the '64 Stratocaster Journeyman Relic provide access to vintage titans of tone via exhaustive Fender analysis. You'll find the '64 Stratocaster Journeyman Relic remarkably faithful to the original. Its classic 2-piece alder body has the extra heft and shallow contours of the original '64 Strat for a vintage feel that was slightly fuller and more robust than models that came before and after. The rosewood fingerboard curls slightly at the bottom lip as a result of the 1964 model's round-lam process that improved upon the "slab-style" fingerboards of earlier electric guitars. Pair that with an authentic '64 "C" profile flame maple neck that's fast yet full, and you have the perfect recipe for vintage tone and playability.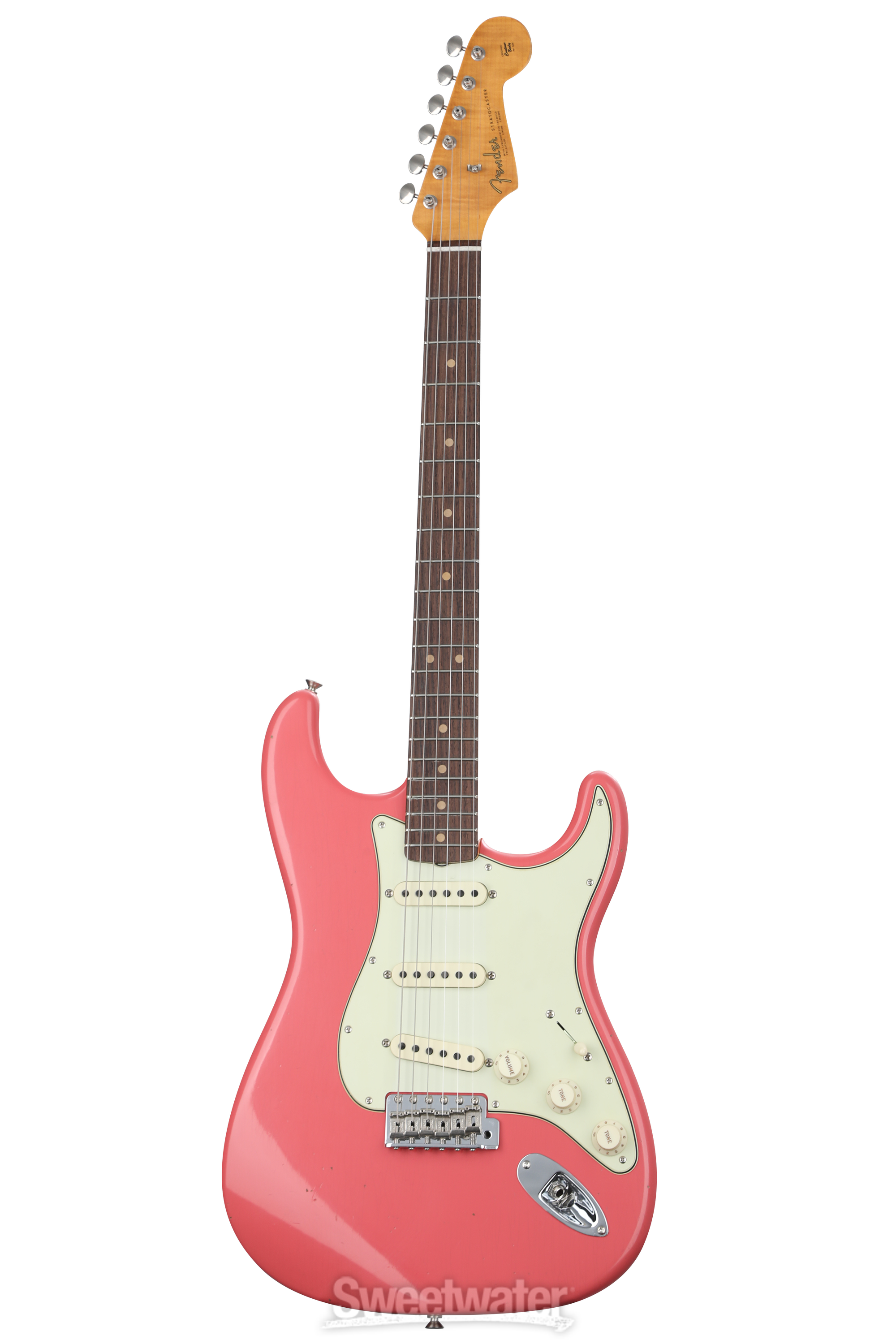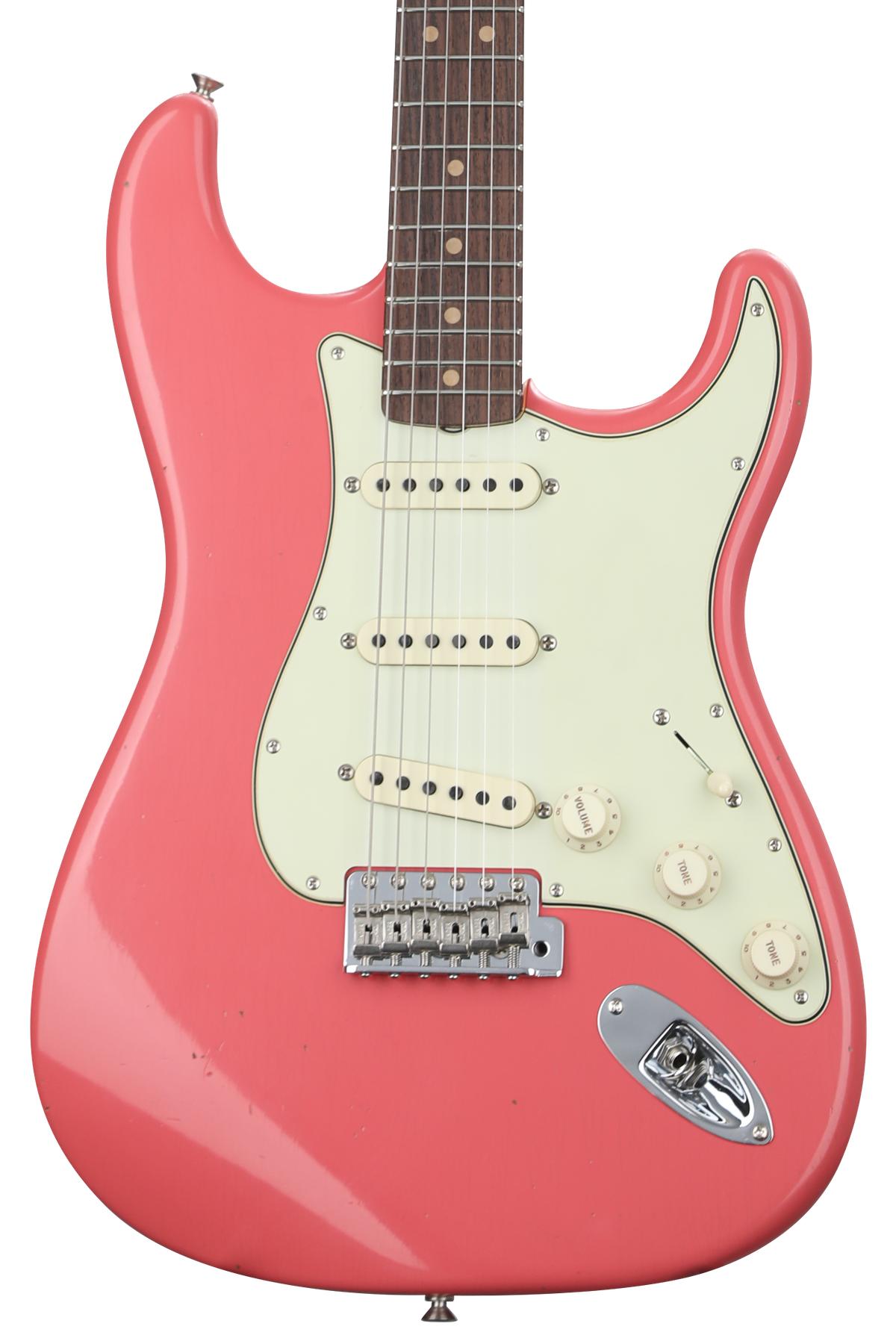 Hot hand-wound vintage pickups
A trio of onboard Texas Special Strat pickups provide searing tone. These pickups look and sound period correct with over-wound construction for higher output that made the Strat a mainstay of early electric blues in the US. The middle Texas Special is reverse wound, a period-accurate innovation that helped eliminate hum for clearer, crisper tone. Texas Specials deliver razor-sharp midrange that's great for staying heard even in loud, busy mixes, but without sacrificing clear balanced highs and lows. Plus, these pickups were built with period-correct cloth wire and fiber bobbin, proof of Fender's immaculate attention to detail.
The Dream Factory
Since its founding in 1987, the Fender Custom Shop has been home to some of the finest luthiers in the world. Whether you're picking up a unique limited edition like this '64 Stratocaster Journeyman Relic or having them build-to-order the Fender of your dreams, the Custom Shop earns its nickname — The Dream Factory — with every masterpiece they create. Custom Shop instruments are made from only the highest-grade, hand-selected materials, including impeccable tonewoods, high-end electronics, and premium hardware. And to protect your investment for many decades of playing enjoyment, your Fender Custom Shop instrument comes in a deluxe hardshell case, complete with a certificate of authenticity.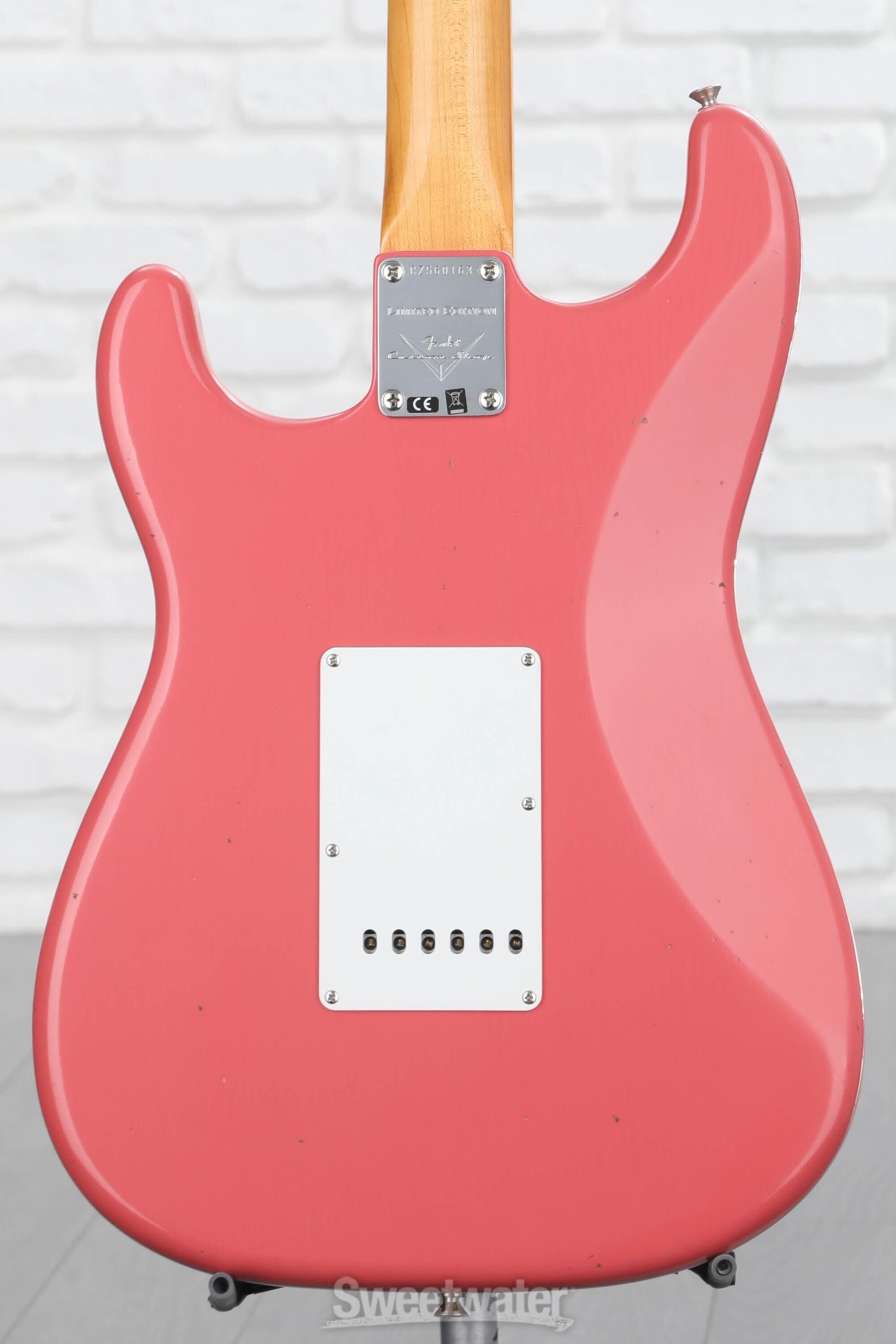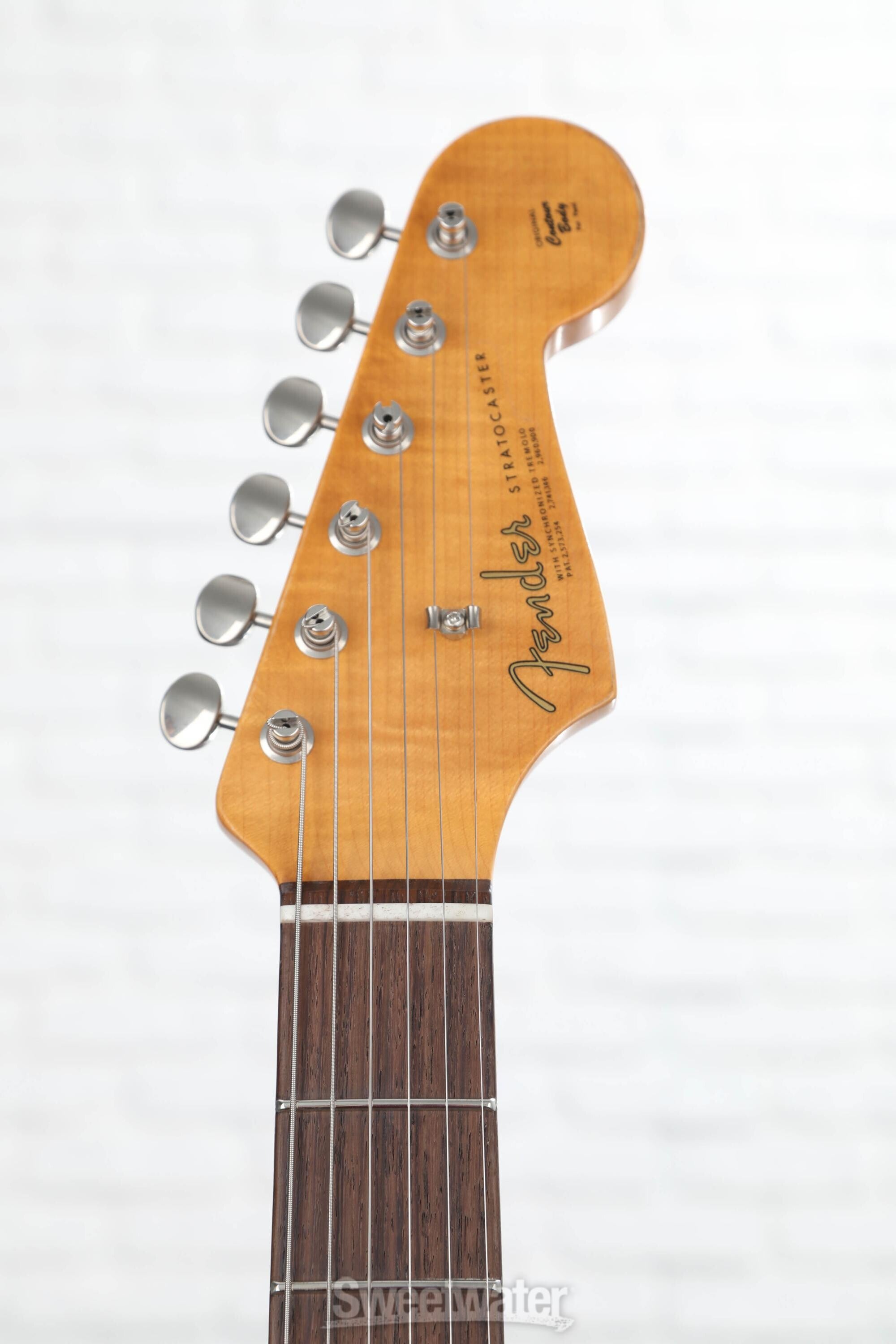 Fender Custom Shop Limited-edition '64 Stratocaster Journeyman Relic Features:
Resonant alder body delivers classic '60s Fender tone
Premium nitro lacquer finish feels light, thin, and natural with more breathing room for tonewoods to bloom
Quarter-sawn AA flame maple neck yields comfortable playability with a '63-style "C" neck carve
Smooth rosewood fingerboard (sorted for darkness) guarantees smooth fretting with a premium look
3 Fender Custom Shop Texas Special pickups pump out hot single-coil output with lots of versatile tone options
A Vintage Modified #2 circuit with Tone-Saver Bleed guarantees consistent tone regardless of guitar volume level
Bone nut ensures exceptional vibrational transfer and better tone
Chrome-plated nickel hardware including vintage-style trem, bridge, and tuning machines
Journeyman Relic Classic Closet finish gives the look and feel of a carefully preserved antique that's aged but rarely been played
Fender Custom Shop neck plate with stamped serial number for authenticity
Includes Fender Custom Shop certificate of authenticity